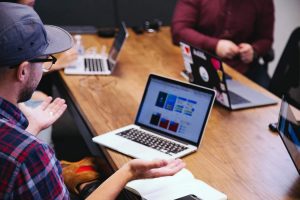 Getting Web Design on Hourly basis is the Best way because in the process, you will also learn how to maintain your own Website yourself for life without asking anyone. Depending on your exact requirement, you can hire me on hourly basis for as many hours as your require. Internet Marketing is now must for most of the businesses and towards achieving that, you need a good website to present your products and/or services. Without a Website for your  business you miss new opportunities from clients you can't reach otherwise with traditional Marketing media. With a Website, permits you can do online publicity and advertising of your business on the internet. It builds credibility with clients to get you new leads.  It is a virtual presence of your business and/or organization which can bring you new leads from new clients.
Website designing is now responsive which means your website automatically adjust according to the device, whether it is a desktop, a laptop, a tablet or a smartphone & delivers the best experience to users. Responsive Website Designing helps you in presenting your content consistently with better user experience, it is easy to maintain and helps you improve your Search Engine rankings, being easily adaptable to multiple device.
You can get Website Designing done either on Hourly basis or get a Package Deal depending on your exact requirements.