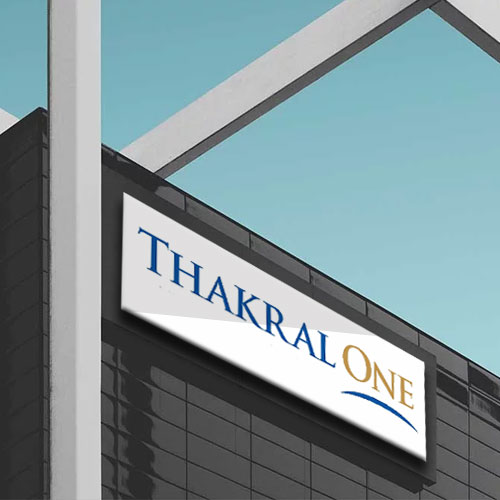 Logo Design for Thakral One by Freelance Graphic Designer Creativo Camaal
About Thakral One : 
Thakral One, headquartered in Singapore, is a technology consulting and services company focused on core business applications, banking solutions, digital technologies and data analytics.
We do not own our own software. We are focused on building consulting and delivery capabilities around leading global technologies. We draw on our specialized functional, technical and industry experts and our data scientists to design methodologies, optimize processes and infuse global know-how into each unique engagement.
Thakral One was founded in 1997, and our current footprint covers 15 markets across Asia Pacific and the Middle East (local offices). We are parented and supported by the 117-year old Thakral Group – among Singapore's largest home-grown conglomerates with interests in real estate, technology, consumer products, and lifestyle services.
Official Website : www.thakralone.com